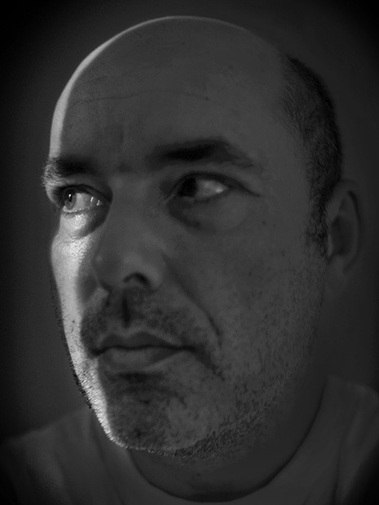 René Clement is a photojournalist and artist based in New York City. A native of the Netherlands, Clement is co-founder of Borax Foundation for Photography in Nijmegen, Netherlands, and a contributor to the Hollandse Hoogte Agency in Amsterdam. His work has been published throughout the world, and his portrait photography and documentaries have been awarded numerous prizes including Time Magazine Picture of the Year and the Dutch Silver Camera competition.
In 2011 Clement published Promising Land - Land vol Beloften, a photographic contemplation on Dutch Americans in Iowa. Promising Land was awarded the second runner-up prize in the fine arts category of Blurb.com's annual international Photography Book Now competition.
Clement spent the twelve months prior to September 11th 2011 creating a pictorial study in newspaper format, entitled Scar Tissue. This project focused on New York City, his adopted hometown, as it continued to recover from the 9/11 tragedy, ten years afterwards. Ten thousand copies of Scar Tissue were distributed free of charge on September 11th at Ground Zero, around the time of the memorial service. The newspaper was created in collaboration with the Dutch newspaper Trouw and was simultaneously published in Dutch in the Netherlands, as a September 10th supplement. It was also published by the Belgian newspaper De Tijd as an addition on the tenth anniversary of 9/11. Scar Tissue received the 2011 European Newspaper Award.

In 2013 Clement published 'Oh Sandy - New York after hurricane Sandy'. In this evocative visual essay, Clement documents the turbulent days after Hurricane Sandy in New York. This series earned a nomination for the prestigious Dutch Silver Camera competition, in the category Foreign News category.
- Co-founder Borax, Foundation for Photography/The Netherlands.
- Free-lance photographer since 1991
- Lived in New York from 1998 till 2018, currently resides in Cairo, Egypt.

- Contributor to the Dutch Photo Agency Beeldunie / Amsterdam.
Awards
- First Prize Foreign News Pictures "Zilveren Camera", 2019
- Third Prize Foreign News Pictures "Zilveren Camera", 2015
- Third Prize Foreign News Series "Zilveren Camera", 2013
- European Newspaper Award, Scar Tissue, 2011
- Second runner up 'Photography Book Now' Competition, Promising Land, Blurb.com, 2011
- Second Prize Foreign News Pictures "Zilveren Camera", 2005
- Third Prize Foreign News Series "Zlveren Camera", 2004
- Pictures of the Year, Time Magazine, 2003
- Second Prize Foreign News Series "Zilveren Camera", 2001
- Second Prize Foreign News Pictures "Zilveren Camera", 2001
- Second Prize Foreign Documentary Series "Zilveren Camera", 1999
Fellowships & Grants
- Grant from the Matchingfonds for project in Egypt, 2021

- Dordt College, Iowa, guest teacher 'photography career advisory' and lectures, ongoing

- Dutch Consulate in New York, guest teacher photography class, 2013

- The Netherlands - America Foundation, grant for 'Promising Land' exhibition, 2007

- Missouri Photo Workshop, student grant, 1999

Books
- 'Oh Sandy - New York after hurricane Sandy', Publisher Fosfor, Amsterdam, 2013

- 'Scar Tissue Newspaper', New York, Amsterdam and Brussels, 2011

- 'Promising Land - Land vol Beloften' ISBN 987-90-817135-1-1, New York, 2011

- 'De Verwondering', Foundation Borax, Nijmegen, The Netherlands, 2005

- 'New York, urban travel guide', Mo'media; ISBN 90-5767-138-7, 2004

- '100% New York', Mo'media; ISBN90-5767-114-X, 2003 and 2009

- 'New York 1973 - 2001'; Enzo Pifferi Editore, Ital, 2001
- 'Here is New York, a democracy of photographs'; Scalo ISBN 3-908247-66-7, USA, 2001

- 'Het Geheime Leven van de Stad'; ISBN90-9009545-4, Borax Foundation, Nijmegen, 1996

Exhibitions
- Tintera gallery, Cairo, Egypt, 2022
- Tintera gallery, Cairo, Egypt, 2020

- Photo Festival Naarden, The Netherlands, 2019
- Tintera gallery, Cairo, Egypt, 2019
- American Academy of Arts and Letters, New York, USA, 2017

- Photo Festival Naarden, The Netherlands, 2017
- The Briar Cliff Review, Sioux City Art Center, USA 2017

- Zuiderzee Museum, Enkhuizen, The Netherlands, 2015

- Museum Flehite, Amersfoort, The Netherlands, 2015

- Arbeitnehmerkammer, Bremen, Germany, 2014
- Slideluck Potshow, Amsterdam, 2012

- Slideluck Potshow, New York Photo Festival, 2011
- Nijmeegse Kunst Nacht, The Netherlands, 2010

- 5 Dutch Days, New York, 2008

- Dordt College Campus Center Art Gallery, Iowa, 2007, 2011

Recent Clients
- Volkskrant Magazine - Telegraaf - Revu - HP/DeTijd
- M Magazine - Intermediair - Financial Times Deutschland - Profil

- Die Tageszeitung - New York Times - Time Magazine - Businessweek
- De Tijd - Elsevier Magazine - NRC Next - GUP Magazine - 14+Foundation

- Trouw - Nederlands Dagblad

René Clement / Cairo